About Alba
The pure love of traditional chocolate making.
Alba Chocolatier is the dawn of new fine chocolate standards, inviting everyone to enjoy life by bringing the highest quality practices for fine chocolate-making from Venezuela.
We support farmers around the world with fair trade and strong commitments for better quality, and we invite our stakeholders, who appreciate an open, honest, and happy working relationship, to taste the love and happiness brought by a mutually beneficial connection.
Like the hummingbird, Alba Chocolatier family is an inspiration to truly enjoy the little things in life to the fullest.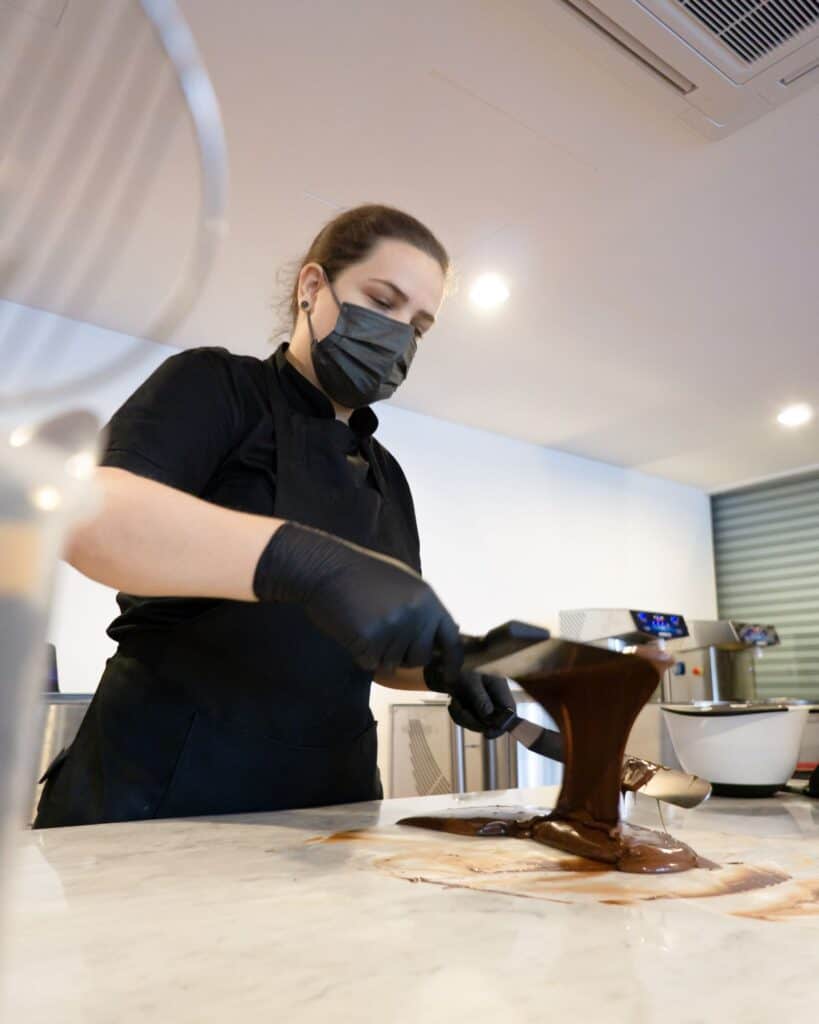 ASMIRIAM ROA
Chocolate maker and Barista
Passionate about craft chocolate making and specialty coffee. Has a strong commitment to support farmers with good practices.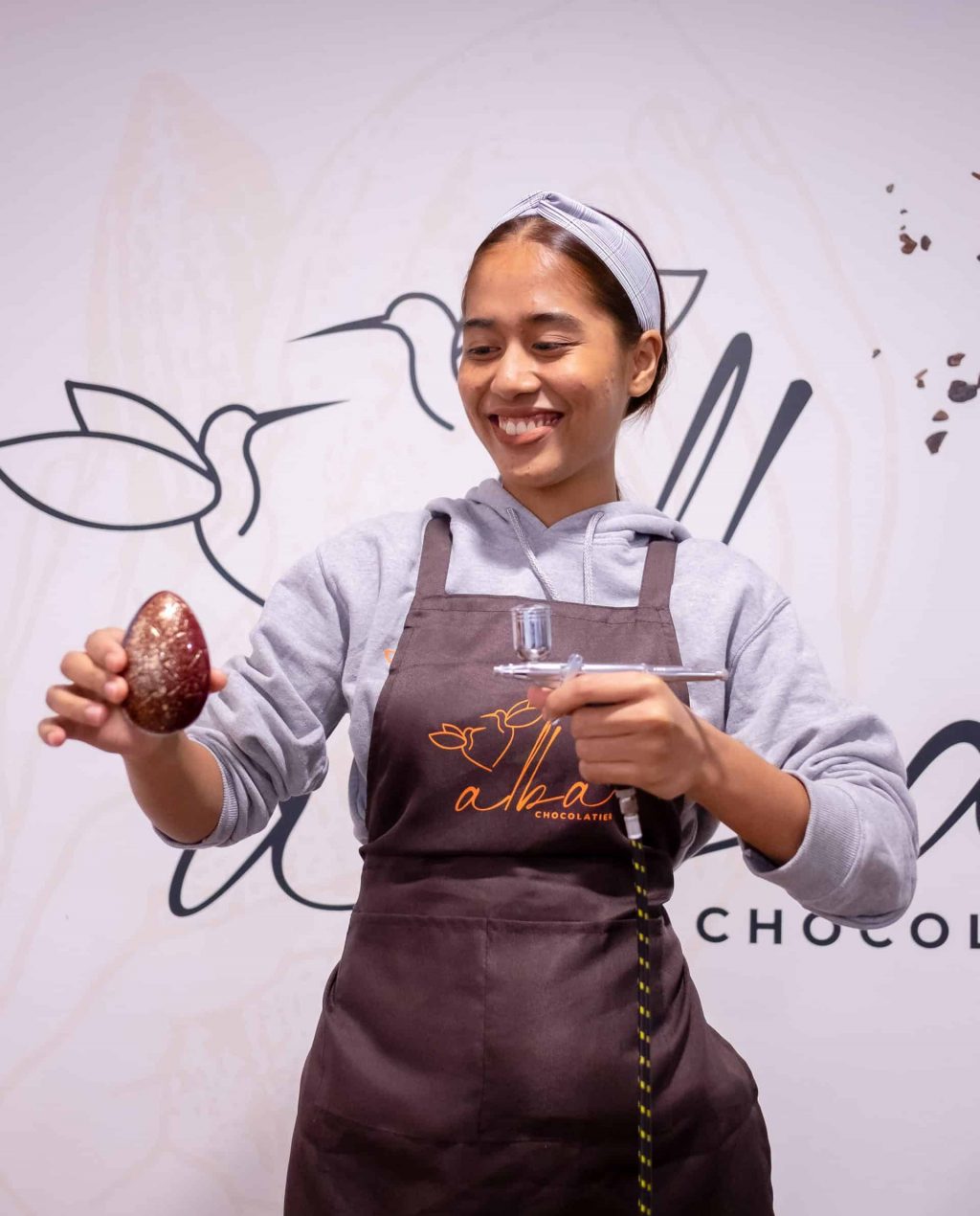 SHIRA
Chocolate maker apprentice
With a hot kitchen experience, she decided to try with us another journey. During this time, she realized how much she enjoys making chocolate from scratch and to put colour on special editions.